List of places that offer patient financial assistance programs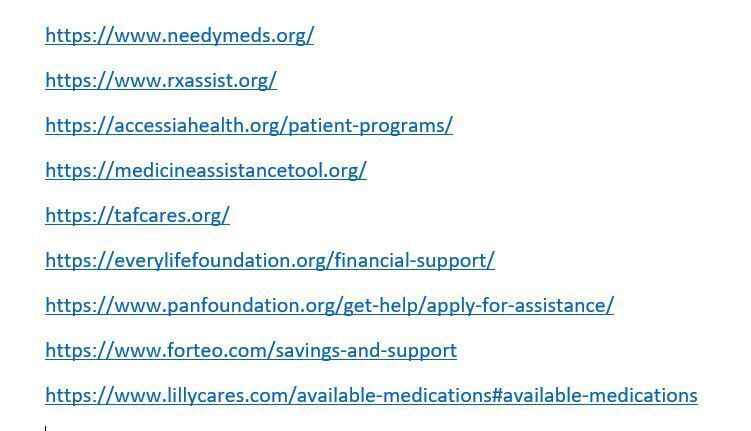 First we would like to thank everyone that wrote a letter to congress.  Some of your letters got us a meeting with your congress people, THANK YOU!
Now we have the attention of the FDA.  We need your stories to present to them.  They don't allow individual patients to email them directly but they are asking us to collect the emails/letters and send them all as one group.  If you need a kickstart on what or how to write please check out page 5 of our grassroots toolkit that is specific to the FDA.
You can then send your letters via email to bb@rubicondc.com.
As always let us know if you have any questions
Michele Rayes
HypoPARAthyroidism Vice Chair