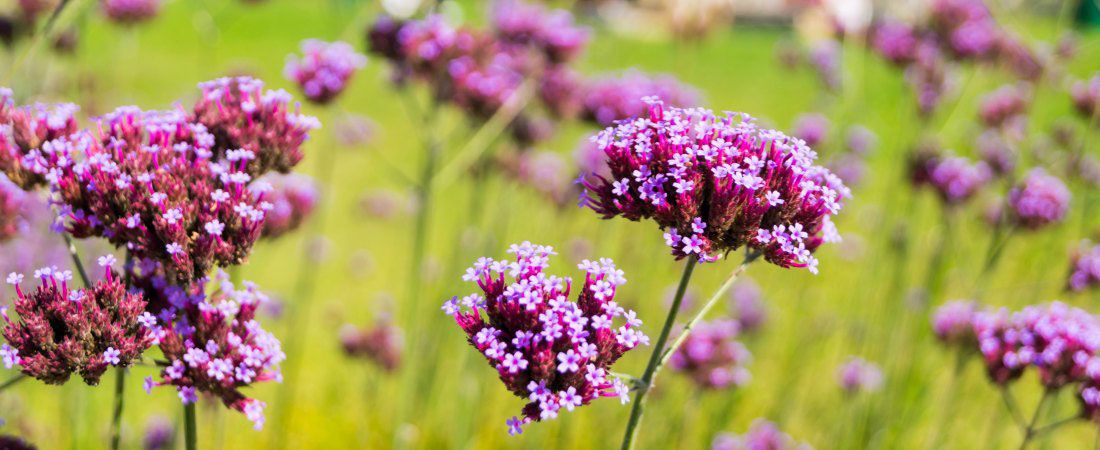 Information for Physicians
General Definition
Hypoparathyroidism is characterized by hypocalcemia, hyperphosphatemia and low or inappropriately normal levels of parathyroid hormone (PTH).  Pseudohypoparathyroidism is characterized by similar findings however PTH is elevated due to PTH resistance. PTH is a key calcium regulating hormone essential for calcium homeostasis, vitamin D-dependant calcium absorption, renal calcium reabsorption and renal phosphate clearance. The most common cause of hypoparathyroidism is iatrogenic in the setting of anterior neck surgery. Hypoparathyroidism may be due to congenital or acquired disorders. Causes include autoimmune diseases, genetic abnormalities, destruction or infiltrative disorders of the parathyroids. Impaired secretion of PTH may be seen with hypomagnesemia or hypermagnesemia. Work-up includes a comprehensive history, physical examination, and a relevant biochemical investigation. Treatment of symptomatic or profound asymptomatic hypocalcemia (Corrected Calcium (Ca) < 1.9 mmol/L) is aimed at rapid intravenous administration of calcium and oral supplementation of vitamin D metabolites. Oral calcium and vitamin D analogs are critical in the treatment of hypocalcemia. In the long-term management of hypoparathyroidism thiazide diuretics are of value as they enhance renal calcium reabsorption and increase serum calcium and are of particular benefit in those with activating mutations of the calcium-sensing receptor. Current research shows parathyroid hormone replacement (which has not yet been approved for use by the FDA) is of great value in improving serum calcium and lowering serum phosphate as well as the doses of calcium and calcitriol supplementation required. It has been shown to lower urinary calcium losses. Careful monitoring of vitamin D, phosphorous, and calcium is necessary during acute and long-term therapy. Although hypocalcemic patients commonly present with symptoms of neuromuscular irritability with perioral numbers paresthesias, tingling, seizures and, bronchospasm; hypocalcemia may be identified on the biochemical profile of an asymptomatic patient.
[Hypoparathyroidism. Al-Azem H, Khan AA, McMaster University, 1101-75 Bold St, Hamilton, Ontario L8P 1T7, Canada.]
Symptoms
Patients with hypoparathyroidism experience short-term symptoms such as tetany, paresthesias, short-term memory loss, impaired judgement (eg brain fog), fatigue, headaches, mental depression, laryngeal spasms and seizures; and long-term complications such as soft-tissue calcifications; nephrocalcinosis; and cardic, dental, ocular, and neurocognitive abnormalities. Other symptoms may be spasms of the facial muscles (Chvostek Sign); and/or the contraction of muscles produced by mild compression of nerves (Trousseaus Sign). In some some cases, there may also be pernicious anemia; dry and brittle finger nails;  dry and coarse skin; patchy hair loss (alopecia); thin, scant eyebrows; and patches of skin that have lost pigment (vitiligo).
Causes
THYROID, PARATHYROID, OR OTHER NECK SURGERY

Hypoparathyroidism may occur after thyroid, parathyroid or other neck surgery where the parathyroid glands are either damaged or removed. When this happens there is either insufficient or no parathyroid hormone available for calcium regulation.

IDIOPATHIC HYPOPARATHYROIDISM

Idiopathic hypoparathyroidism may be inherited or acquired later in life. It can be characterized by the complete absence, fatty replacement or atrophy of, the parathyroid glands. The Familial form of this disorder may be inherited while the Sporadic form usually affects children and is often associated with Addison's disease, pernicious anemia or premature ovarian failure.

PSEUDO-HYPOPARATHYROIDISM

A rare genetic disorder where the parathyroid glands are actually able to produce parathyroid hormone but the body is unable to detect or respond to it. Pseudo-hypoparathyroidism can affect the parathyroid glands only or it can be part of a syndrome which involves multiple organs.

PSEUDO-PSEUDO-HYPOPARATHYROIDISM

Rarer yet than pseudohypoparathyroidism, this version of the disorder is where patients express only the Albrights Hereditary Osteodystrophy ("AHO") phenotype. In this condition there are normal serum calcium levels and no other evidence of hormonal resistance. Treatment is the same as other types of hypoparathyroidism but patients with the AHO may require treatment specific for skeletal disorders.

COMPLEX SYNDROMES IN WHICH HYPOPARATHYROIDISM OCCURS

Hypoparathyroidism can also occur as a component of complex genetic or congenital syndromes in which a variety of tissues or organs are affected. Including DiGeorge syndrome, Hypoparathyroidism–deafness-nephrosis syndrome, and autoimmune polyglandular syndrome type 1.
Related Disorders
Symptoms of hypocalcemia and osteomalacia can be similar to those of hypoparathyroidism. Comparisons may be useful for a differential diagnosis.
Management
Current management seeks to control symptoms with oral calcium and active vitamin D (calcitriol or alphacalcidol).  In January 2015, the FDA approved the use of NATPARA® for the treatment of hypoparathyroidism. NATPARA® is a parathyroid hormone indicated as an adjunct to calcium and vitamin D to control hypocalcemia in patients with hypoparathyroidism.  NATPARA® is not a parathyroid hormone replacement. For more information, please visit www.natpara.com.  
NATPARA® is a registered trademark of NPS Pharmaceuticals, Inc.  NPS Pharamaceuticals, Inc. is a wholly owned, indirect subsidiary of Shire North American Group, Inc.
Additional Sources
Links to Abstracts on Hypoparathyroidism [pdf]
Continuing Medical Education Credit (CME) Activities
Post-Thyroidectomy Management: Acute and Chronic Settings https://www.medscape.org/viewarticle/886302?src=acdmpart_hptha_886302  new
Improving Hypoparathyroidism Management in the Modern Era http://www.medscape.org/viewarticle/870780?src=acdmpart_hpta_870780 [There is a companion patient education activity "What Are My Options for Treating Hypoparathyroidism?" http://education.webmd.com/viewarticle/869950?src=prt_mktg_pea_treating-hypoparathyroidism]
Upcoming CME Activity - Parathyroid & Osteoporosis 2016:  New Advances in the Management of Parathyroid Disease & Osteoporosis, Friday Nov 11, 2016 at the Campus of Thomas Jefferson Univesity- Jefferson Alumni Hall (1020 Locust St, Philadelphia, PA).  For more information visit -  https://cme.jefferson.edu/content/parathyroid-osteoporosis-2016#     
Case Challenges in Hypoparathyroidism Management - www.medscape.org/viewarticle/859579?src=acdmpart_hpa_859579 [There is a companion patient education prescription to this CME you can give your patients entitled "What Can I Do to Manage My Hypoparathyroidism" ]  
Paradigm Shifts in Hypoparathyroidism: How New Insights in Epidemiology and Treatment Are Changing the Standard of Care - http://www.medscape.org/viewarticle/846354
ENDO Society: Contemporary Updates and Expert Insights in Hypoparathyroidism - www.med-iq.com/a727
Hypoparathyroidism:  Applying New Insights into Epidemiology, Symptom Burden and Treatment Improve Patient Outcome -https://endo.confex.com/endo/2015endo/webprogram/Session6110.html 
Hypoparathyroidism: New Insights into Epidemiology, Etiology, Presentation and Therapeutic Options - http://rockpointe.com/?prgid=164
Clinical Updates in the Treatment of Hypoparathyroidism - http://www.medscape.org/viewarticle/833645
Hypoparathyroidism@Point of CareTM - https://hypopara.atpointofcare.com/web/index.html?page=9999
Endo Sessions: Evidence-Based Approaches to Managng Hypoparathyroidism - http://www.endosessions.org/p/2014fall/other/CMES3-1
Hypoparathyroidism 2013: Endo Sessions - http://www.endosessions.org/s/2013an/endo/s35
Managing Hypoparathyroidism Today: An Expert Interview with Aliya Khan, MD, FRCPC - http://www.medscape.org/viewarticle/776277
Treatment of Hypoparathyroidism - http://www.stritch.luc.edu/cme/sites/default/files/cme/3_5_13_vokes.pdf
1st International Conference on the Diagnosis, Management and Treatment of Hypoparathyroidism
This meeting took place May 2015 in Florence, Italy with doctors from all over the world meeting to discuss the creation international guidelines for hypoparathryoidism.   [You will need to create a new free account to access the multimedia link for the full proceedings]