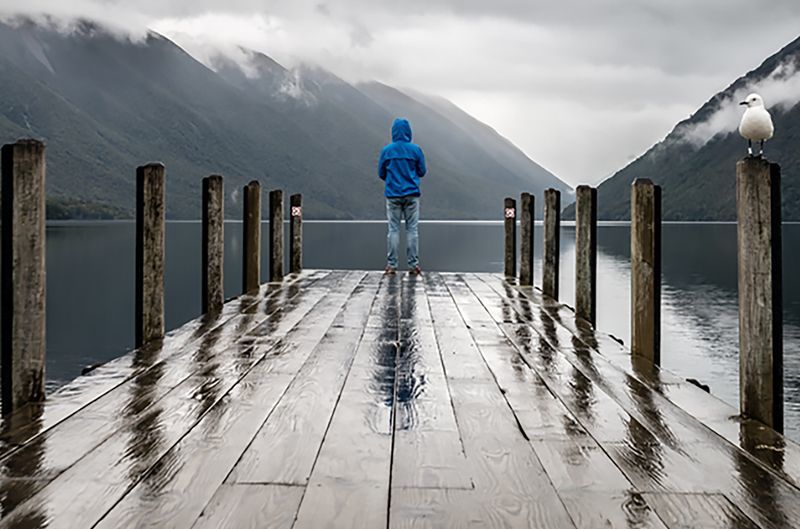 Listening Session with the FDA was an Outstanding Success! 
UPDATE - Listening session with the FDA on 4-15-2021
Hypoparathyroidism Association (HPA) Community,
The HypoPARA Association had a listening session with the FDA yesterday. It was a great success!! The Director and Deputy Director of Endocrine Medicine for the FDA along with many of their colleagues were in attendance. We shared with them our needs for additional treatment options, that not only help correct our labs, but increase our overall Quality of life. We discussed the positive impact NATPARA had as well as the harm that followed the recall. We also discussed other treatment options that are currently in the trial phase and those impacts. We payed tribute to Meg Rambo and highlighted the gaps within Standard of care. We were able to discuss pump therapy and the needs for calcium monitors, as well as the long term impact of HypoPARA. The agency heard our voice and will continue to listen as we advocate for change. This was a huge first step and just the beginning of a long and important process. There will be a more formal review as we continue our debrief. I want to thank everyone for your continued support as we move forward.
Bob Sanders
HPA Board Chair
UPDATE - Listening session with the FDA

Hypoparathyroidism Association (HPA) Community,
I felt it was time to update everyone on the work that we have been doing since we last met in October. Since last summer, we have been working with a consulting firm in Washington, DC with hopes of getting a listening session with the Food and Drug Administration (FDA). Our goals for this meeting are to educate the agency on the overall patient needs and what ultimately improves our quality of life (QOL). We are also advocating the need for additional therapies and how those therapies can improve our overall health and QOL. 
We met with an agency representative in December and submitted our agenda. In February the agenda was approved, and the Agency set a date for the listening session in April. 
Dr. Kohlmeier, Dr. Mannstadt, and Dr. Rubin, will be representing us from the provider standpoint, and we have 4 patients that have volunteered to tell their stories. These patients will be able to tell their experiences across multiple therapies and devices. Each one will share how HPT has affected their QOL and overall health and how they compare to standard of care (SOC), to include what works and what does not. All have started on SOC and either moved to Forteo, Forteo on a pump, Natpara, Natpara split dose or pump, and even Transcon. 
The Agency expressed great interest on their experiences, and how they will play into the development of current and future therapies. They expressed interest in devices that would improve patient QOL, but ultimately, they want to hear about the patient experience's needs and concerns.
We are excited to take this step-in hope that it will ultimately lead to the approval of new therapies for the community and further highlight the need to bring NATPARA back to market. This is the first step and hopefully will lead to a PFDD, Patient Focused Drug Development (PFDD) meeting with the agency. 
In PFDD, we can bring as many patients as possible, industry leaders and Dr's to the table to further educate the agency on our condition and needs. This meeting will have the power to influence future therapies, studies, medical devices, pediatrics, and finally get to a point where we can change the SOC.
I know this has been a long journey, but I assure you we are working tirelessly behind the scenes to move our agenda forward. With the new board in place, we will be planning quarterly webinars and newsletters, community involvement initiatives, as well as up to date Doctor database on the website. We are in the beginning phase of joining NORD and the Endocrine Society and hosting the annual Hypoparathyroidism conference.
We have an outstanding Board of Directors, but we will need help from the community to keep moving the ball forward. It has been an honor to get to know many of you and how we can better serve you and the community. There will be many opportunities to help in the very near future as we get started on this new chapter in HPA history. 
Best Regards,
HPA Board
Letter to the HypoPara Community:
26 years ago, my father, James Sanders, started this organization with the idea of creating a family environment where we can come together and support each other.  Throughout the years the organization has grown from a small group to over 2,000 registered members throughout the world and many more that are on our social media platforms.  Last year we hosted our first annual international conference where we had representatives from over 20 countries on 6 continents!!  We truly are an international family.
It was not long ago that the FDA was cutting all funding for research in the Hypoparathyroidism field.  This was going to stop Natpara before the trials even began.  Forteo was only approved as a treatment for osteoporosis and Eli Lilly had no interest in expanding its reach.  
There was a conference that year in Baltimore, MD. And my Father reached out to Dr. Thomas, from the FDA to listen to our members and explain their positions. They had thought that hypoparathyroidism was easy to maintain with only calcium and calcitriol. They could not see the need to spend any more money on research.  My Mother told me that after he had heard our voices he was overtaken by the needs of the community and he finally understood that we needed their help. Two weeks later Natpara was approved to enter the trial phase, Forteo was approved as an off-label treatment, and the patients voice became an integral part of all future drug treatments and developments throughout the world.
We have decided that it is time to use our voices once again, so we may have a seat at the table within the FDA to help guide future research, drug, and device developments.  The HPA is currently registered with the FDA as the official patient representative for Hypoparathyroidism.  The next step is setting up a listening session with the FDA. This is where our life experiences come into play.  The purpose of the listening session is so the FDA can gain a better understanding of the patient experiences and needs while living with Hypoparathyroidism. They will want to hear from patients, caregivers, and advocates. The listening session is scheduled for some time around April 1st of this year.
From the FDA will be The Division of Metabolism and Endocrinology Products (DMEP), which regulates Investigational New Drug Applications (IND's), New Drug Applications (NDA's), and Biological Licensing Applications (BLAs) for drug and biological intended for the treatment of hypoparathyroidism.  The Director and Deputy Director and everyone else will also attend.
Hopefully after the listening session we will start organizing a Patient Focused Drug Development (PFDD) where the FDA will get listen to a much larger representation of the community so they can have a greater understanding of our needs. Essentially a large live survey where the data will be officially gathered accepted by the FDA and that data will be used for future drug development, and research.
I am asking, on behalf on the Hypoparathyroidism Association for your stories now. They not only bring us together, but they offer a glimpse into our lives and of our struggles. Without these stories our voices cannot be heard by those who make the decisions on whether to allow new research to emerge, a new trial to begin or if an in-home calcium monitor is truly needed. We all have many experiences throughout our lives that can help change the course for future generations in our community. It was not long ago that we finally used our voice and spoke to those who needed to hear it. Now it is our turn speak out and share our stories. 
Right now, we need at least 4 stories for the listening session and 50-60 stories for the PFDD. So, if you are willing to share your story please send it to Admin@hypopara.org and we will make sure that those people who need to hear our voices hear them loud and clear.  
Best regards,
Bob Sanders
Board Chairman, Hypoparathyroidism Association 
---
REMEMBER
This information is provided for educational purposes only. It should not be used for diagnostic or treatment purposes. If you wish to obtain more information about this disorder, please contact your personal physician.