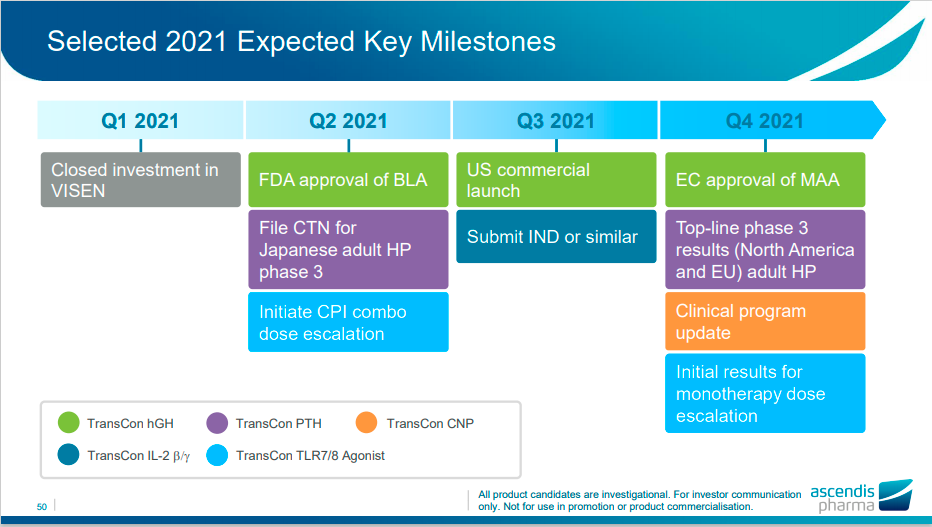 Due to the enthusiastic response, the screening process for the Ascendis TransCon PaTHway trial has been closed. However, enrollment is still open in the event a spot opens up. The size of the study was set to 76 participants so the data can be collected and be presented to the FDA by year's end. Below is a copy of the proposed timeline for the PaTHway trial.
The HypoPARA Association is aware of your frustration and although the news is disappointing, it is important to look at this as a win for the community. The Association will continue to foster our new relationships within the agency and advocate for an expedited review of the trial data and ultimately FDA approval. I can assure you Ascendis is committed to the Hypopara Community and will be participating in our annual conference October 15-17. Please contact your local enrollment study site for any additional questions.
We appreciate your support and we will get through this together!
Best Regards,
Bob Sanders
Board Chairman, Hypoparathyroidism Association