Important Links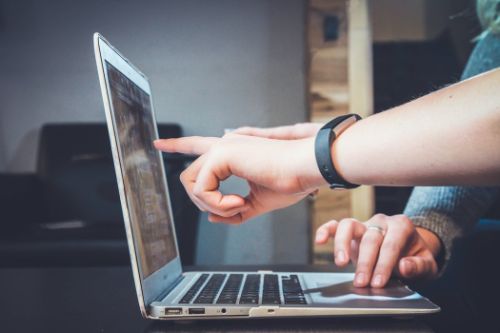 Below are some links we feel may be of benefit to you. These links are not endorsements and we are not responsible for the content of their sites.
New resources on hypoparathyroidism are emerging all the time so if you run across any, let us know!  Also, if you find any incomplete links, we would be grateful if you would let us know at admin@hypopara.org. Thank you for helping us expand our resources!
HYPOPARATHYROIDISM
The Mayo Clinic's page on hypoparathyroidism.

List of all articles on hypoparathyroidism on Medscape.

List of all papers on hypoparathyroidism to date.

This is a naturopathic site and how they suggest dealing with hypoparathyroidism.

List of articles on the psychiatric aspects of parathyroid disease.

YouTube Animation about how the parathyroid glands work.

Article by Dr. Dolores Shoback on hypoparathyroidism. Dr. Shoback is on the Board of Medical Advisors here at The Hypoparathyroidism Association
HYPOPARATHYROIDISM – TREATMENT AND MANAGEMENT
This article from The Endocrine Society explains the burden associated with hypoparathyroidism as determined by the Paradox Study.

This is another article reporting on the Paradox Study conducted on hypoparathyroid patients.

Get information on the medicines you are taking (ie calcitriol, rocatrol, etc.)

Article connecting the prolong use of proton-pumps with possible hypoparathyroidism
HYPER-PARATHYROIDISM
Dr. Larian's site goes into detail on parathyroid disorders including hyperparathyroidism, parathyroid glands, adenomas, testing, and surgical options.
(This is a commercial site by & for a particular physician's services; this is not an endorsement)
MINERALS
A good place to go to understand the need for Vitamin D

The Magnesium Online Library

Phosphorus is an essential mineral that is required by every cell in the body for normal function.
The Linus Pauling Institute has pages discussing all the body's minerals as well.
MISCELLANEOUS INFORMATION
This is a physician locator service provided by the American Association of Clinical Endocrinologists, A.A.C.E. They do list Parathyroid disorders as a specialty.

This web site contains information about obtaining assistance for various prescription drugs at reduced cost or no cost to the patient. You will need to meet certain qualifications in order to participate in these programs.

They help people in need to get free or reduced-cost prescription medicines.

Information from the Department of Justice on the American Disabilities Act. Some of these reports might be helpful in pursuing claims under the ADA.

While more difficult than sending them a letter, visiting your Members of Congress, or their staff, face-to-face is the most effective way to actually influence them. Individuals and groups can arrange personal meetings with Senators and Representatives either in their Washington offices, or in their local offices at various times during the year.
OTHER FOUNDATIONS AND ASSOCIATIONS
Parathyroid UK (formerly Hypopara UK) is a national voluntary organisation endorsed by the British Medical Association, British Thyroid Association , The British Association of Endocrine and Thyroid Surgeons, the Society for Endocrinology and the European Society of Endocrinology. We are proud founders World Hypopara Day and the Hypopara Europe Network and members of Genetic Alliance UK, Rare Disease UK & National Voices.

Climb is committed to fighting metabolic diseases through research, awareness and support. We are the UK's only dedicated organisation to provide advice, information and support on all metabolic diseases to children, young adults, families, carers and professionals.

German Association for Hypoparathyroidism

This website has been created and is maintained by thyroid cancer survivors. Since October 1995, we have been developing a network of services that link thyroid cancer survivors and health care professionals around the world.

Thyroid Australia is a support organization for people with thyroid conditions as well as their families and their friends.

Very good information on the kidneys and also on phosphorous.

A very good resource on the kidneys. Check out the article: "The Importance of Following a Renal-Friendly Diet".
PARATHYROID GLANDS
The key to these questions is to understand where parathyroids come from.

This section is the National Library of Medicines Med line Health Topics page for Parathyroid Disorders. it contains a wealth of information about parathyroid disorders.

You can use the "search" engine on their web site and type in "Parathyroid Glands" for microscopic views of the parathyroid glands.
CLINICAL TRIALS