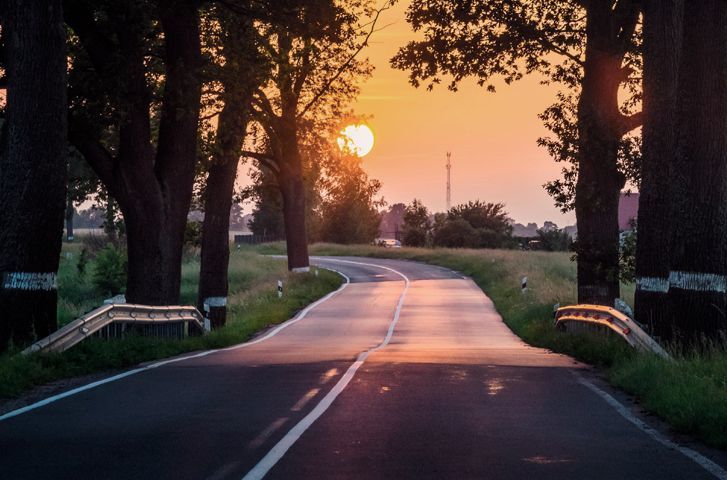 Message from the Board
WOW what a year! We celebrated the 27th anniversary of the Association, which was started in 1994 by James and Carol Sanders. We have gone a long way in those 27 years with the help of the members of the association we continue to help pave the way for new treatments for Hypoparathyroidism.
The Hypoparathyroidism Association continues our partnerships with NORD, Global Genes, Ascendis Pharma, Bridgebio, Amolyt and Takeda. 
We held another great conference although virtually for the 1st time which reached people all over the world and we are about to hold a 2nd virtual conference on Oct 15th-17th,2021. We held our 1st webinar and address ADH1, an even rarer form of our disease.
We had our 1st listening session with the FDA and are preparing for a PFDD session.  We are learning a lot about how the system works and how to better advocate for our community.
We continue to use Social Media to reach our members and other newly diagnosed patients. On our Facebook pages you can find out about upcoming Hypopara events and meet other patients. We also have our website that we keep updating with access to webinars, doctor referrals, and other needed information to help our members.
We are excited to see what the future holds for Hypopara research, workshops, and education.
—HypoPARAthyroidism Association Board of Directors
Organization Overview
The HypoPARAthyroidism Association, Inc. is a 501(c)(3) non-profit patient organization working to improve the lives touched by hypoparathyroidism through awareness and support.  We are directed by an unpaid, all volunteer Board of Directors.  Our non-profit EIN is 82-0505424
Board of Directors
Bob Sanders, Chairman, North Dakota
Deb Murphy, Board Member, California
Loretta Gulley, Secretary, Virginia
Patty Keating, Board Member, Virginia
Michele Rayes, Board Member, Texas
Bari Gordon, Board Member, Florida
Medical Advisors to the HypoPARAthyroidism Association, Inc.
We greatly appreciate the guidance and information our medical advisors provide. These distinguished specialists contribute their expertise through their willingness to help consult and educate other physicians (no matter the time of day), volunteering their time to speak at our conferences & workshops and reviewing our medical information on our website and newsletters.    Listed in alphabetical order, these wonderful specialists are:
Dr. Barry Bennett, SEIFP & Obstetrics, ID
Dr. John Bilezikian, Columbia University, NY
Dr. Maria Luisa Brandi, University of Florence, Italy
Dr. Bart Clarke, Mayo Clinic – Rochester, MN
Dr. Harald Jueppner, Harvard Medical School
Dr. Aliya Khan, McMaster University, Ontario
Dr. Kelly Lauter, Boston, MA
Dr. Michael A. Levine, CHOP, PA
Dr. Michael Mannstadt, Harvard Medical School
Dr. John Potts, Jr, Harvard Medical School
Dr. Sanziana Roman, Duke University, NC
Dr. Daniel Ruan, Norman Parathyroid Ctr,  FL
Dr. Mishaela Rubin, Columbia University, NY
Dr. Dolores Shoback, UCSF, CA
Dr. Julie Ann Sosa, Duke University, NC
Dr. Tamara Vokes, University. of Chicago, IL
Program Overview
Our programs are available to anyone who has been touched by hypoparathyroidism. Funding comes from fundraising efforts and contributions.
Website – Our website continues to be our main program for providing information and resources about hypoparathyroidism to the hypoparathyroid community with a growing number of resources being made available for medical community.
Clinical Trials – We continue to provide awareness of ongoing clinical trials and studies into better ways to treat hypoparathyroidism and to increase a better understanding the impact hypoparathyroidism has on patients and caregivers.
Newsletter - The HypoPARA-Post newsletter continues to provide current information relevant to the hypoparathyroid community.  We continue to have our Medical Advisors contribute to the newsletter as well has patient/caregiver articles about how they deal with hypoparathyroidism.
Conferences/Workshops – The 10th International Conference on Hypoparathyroidism was held in Jacksonville, Florida, June 2nd -4th with over 100 patients and caregivers from around the world in attendance.  The mayor of Jacksonville declared the week of June 1st as "Hypoparathyroidism Awareness Week" in Jacksonville. We enjoyed Hypopara Night at the Ballpark and took in a baseball game with one of our members throwing the first pitch.
In September, we held our first a Patient Workshop on Hypoparathyroidism in Salt Lake City, and received positive feedback from those in attendance. We will continue to offer the workshops in 2017.
One to One Phone Support - The first step for most of our members is to call us to find help in dealing with hypoparathyroidism and to learn more about this disorder.  Providing them a one-on-one support with guidance on where to find the help they need has proven to be a lifesaver.  This free service is available 24/7 to everyone.
Social Media – We have a strong presence on Facebook with a page and two closed support groups, as well as a private forum located on our website.
Fund Raising for Medical Research – We held another successful Silent Auction during the conference in Jacksonville, Florida, with all the proceeds going to Billy's Fund for Hypoparathyroidism Research. We are still a year or two away from issuing research grants.  More focus will be placed on this area next in 2017.
World Hypoparathyroidism Awareness Day - We along with the other hypoparathyroid associations designated June 1st 2016, as the World Hypoparathyroidism Awareness Day.  Our goal was to encourage our members throughout to work to get their states in the United States to recognize this day and thus raise awareness.  Ohio became the first state in the United States to permanently declare June 1st as "Hypoparathyroidism Awareness Day" leaving just forty-nine more states to go!  Several states in the US continue to declare June 1st to Hypoparathyroidism Awareness Day on a year to year basis. 
Financial
We are mindful of our donors and investors dollars, we are conscientious stewards of these funds.  100% any monies earmarked for a particular program goes to that program.  100% of any monies donated to our Research Fund goes to that fund.   Since all of those involved with the day-to-day operations of the HypoPARAthyroidism Association are unpaid volunteers, we are able to keep our operational costs low. In 2016, approximately 11% went to operational costs with the rest going to programs of the Association.
Thank You
Our special thanks to all our members, medical advisors, supporters, and donors for their wonderful support .  It takes everyone working together to see progress to bring life to our motto: "Together Growing Stronger – Together Making a Difference."
---
REMEMBER
This information is provided for educational purposes only. It should not be used for diagnostic or treatment purposes. If you wish to obtain more information about this disorder, please contact your personal physician.